Thanks to a company called "Figure Prints", you can have your WoW character brought to life as an actual figure starting December 11th.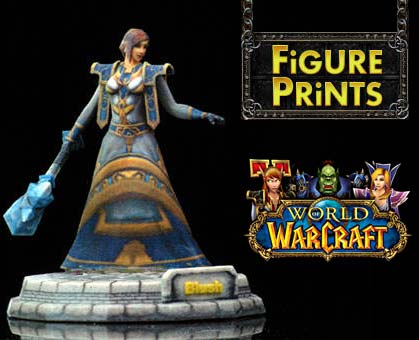 How it works:
You would select your character name and realm, and they will take a snap shot of your character as he/she is that day.
You then get the option of outfitting your toon with any of the gear you currently posses for that character.
Sit back and relax while Figure Prints customizes your World of Warcraft character using their 3D modeling and next-gen fabrication techniques. When it arrives at your doorstep it will be in a protective glass dome, ready to sit next to your computer while you play.
Seems pretty interesting. Now if they could make an action figure… Count me in!
FigurePrints.com <-- Check it out!