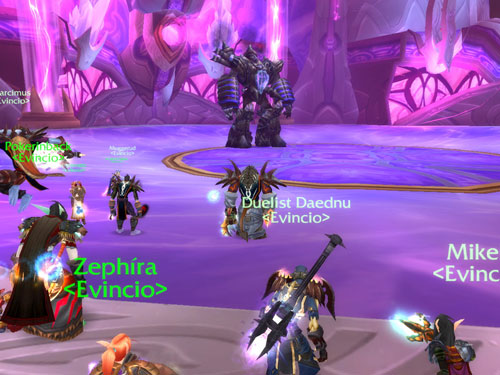 Evincio has decided it's ready to take then next step in end game progression. On Jan 23, 2008… Evincio took it's first steps in Tempest Keep at a shot to conquer Void Reaver.
With little to no problems for a guild's first attempt at a new 25 man, we strolled right into Void Reaver's room and gave it one attempt. The first attempt was brief. We only had one shot due to how late it was and RL jobs needing our members the next morning.
Overall it was a great first time and learning experience! Looking forward to the next run this coming Wednesday!